"Photovoltaics that can float and fly"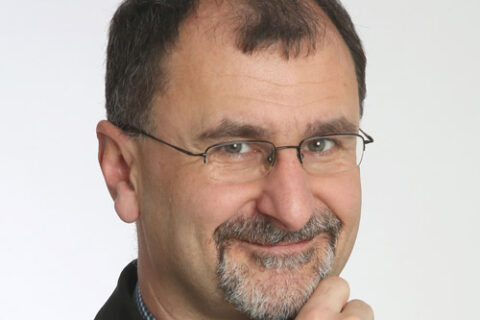 Interview with FAU expert in materials science and engineering, Prof. Dr. Christoph Brabec
What sounds like science fiction could soon become a reality: Photovoltaic systems that are so thin and light that they can float and fly. In an interview, Prof. Dr. Christoph Brabec explains what these "emerging photovoltaics (e-PV)" are made of and why they are the future of photovoltaic systems. At the Chair of Materials Science and Engineering at FAU, Prof. Brabec investigates materials in electronics and energy technology and has set up an e-PV database with his team.
Professor Brabec, what are "emerging photovoltaics" exactly?
Emerging photovoltaics (e-PVs) are up-and-coming and innovative photovoltaic technologies. They promise to provide us with cost-effective and scalable technologies for the photovoltaic market as well as new and varied applications with a high level of efficiency. At the Chair of Materials Science and Engineering at FAU, we research which materials are particularly suited for these technologies. For example, perovskite, which is a relatively frequent mineral from the mineral group of ceramics, oxides and halides.
Why do we need this new generation of solar cells?
Currently, most solar cells are made of silicon and have a very high efficiency of 26 percent in laboratory conditions. However, if we want to achieve our global climate protection goals, we must install more and more photovoltaic modules and need huge amounts of space to do so. As this space is very limited and we would like to use the space available for growing food instead of sealing up more of the countryside around us, we are focusing on new sustainable technologies and an increase in efficiency. We hope that in this way, photovoltaic systems will remain the method of producing energy that has the highest levels of acceptance among the population in Germany.
How do emerging PVs differ from conventional photovoltaic technology?
The new photovoltaic modules are considerably thinner, lighter and more flexible than conventional models and will really come into their own in the future. Thanks to the new materials, the active layer in emerging PVs is less than a thousandth of a millimeter thick (less than a micrometer) and can be processed from a solution at low temperatures. This means we can also use films and print the solar cells quickly and cost effectively. These thin-film solar cells are ideal for mobile applications, for example for floating photovoltaic systems on man-made lakes or for solar-powered aircraft. You could say that photovoltaics are now learning to swim and to fly.
Who is the new technology aimed at?
We envisage three major areas of application – in agriculture, on buildings and in the infrastructure for mobility. In agriculture, for example, we could cover polytunnels with semi-transparent photovoltaics and simultaneously generate electricity and promote plant growth. On buildings, films that can be attached to facades and completely transparent solar modules for windows and glass surfaces are feasible and in mobility infrastructure, the technology could be applied to remote controlled and completely energy autonomous aircraft. Solar-powered airships or LTA (lighter than air) aircraft, which are a mixture between an airship and a drone, could transport loads and their routes could follow the position of the sun.
What are you currently researching?
Our research activities at the Chair of Materials Science and Engineering at FAU are currently aimed at creating the technological basis for emerging PVs. We are carrying out accelerated research and have, as far as we know, developed the world's first robot-based system that can optimize such complex problems autonomously. In addition, we provide an open database in which researchers from all over the world can input their research results about emerging PVs. Our diagrams are interactive and offer additional information, for example a link to the relevant research papers.
More information:
Department of Materials Science and Engineering
Chair of Materials for Electronics and Energy Technology